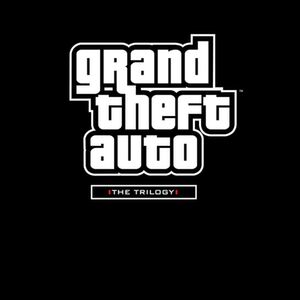 Grand Theft Auto: The Trilogy. Les trois jeux de la saga épique enfin réunis : GTA III, GTA: Vice City et GTA: San Andreas.
2GB minimum
Prise en charge de la lecture à distance
PAL HD 720p,1080i,1080p
Une manette de navigation PlayStation®Move ou une manette sans fil sera nécessaire pour profiter des fonctionnalités de détection de mouvements.

©1999-2004 Rockstar Games, Inc. Rockstar Games, the Rockstar Games R*, Grand Theft Auto marks and logos are registered trademarks of Take-Two Interactive Software, Inc. All Rights Reserved. You must accept the license at rockstargames.com/eula. Violation of EULA, Code of Conduct, or other policies may result in game restriction or account termination. Access to special features may require internet connection, may not be available to all users, and may, upon 30 days notice, be terminated, modified, or offered under different terms. The content of this videogame is purely fictional, does not represent/depict any actual event/person/entity we do not endorse, condone or encourage the conduct depicted. Unauthorized copying, reverse engineering, transmission, public performance, rental, pay for play, or circumvention of copy protection is strictly prohibited. For information about online services, fees, restrictions, or applicable software license terms, please visit rockstargames.com

Pour jouer à ce jeu sur une PS5, il est peut-être nécessaire de mettre à jour votre système avec la version la plus récente du logiciel système. Bien que ce jeu soit jouable sur une PS5, il se peut que certaines de ses fonctionnalités ne soient disponibles que sur une PS4. Consultez PlayStation.com/bc pour en savoir plus.
Suite…

Sous-titres : fr, en, es, de, it