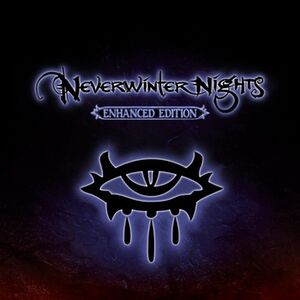 Frappez depuis les ombres en incarnant un voleur demi-elfe ou utilisez de la magie puissante en étant un sorcier gnome, éradiquez vos ennemis avec un paladin nain... peu importe le héros que vous allez choisir, des aventures incroyables vous attendent !
Ce produit prend en charge les langues suivantes : Anglais
2-64 joueurs en réseau - L'abonnement à PlayStation®Plus est requis pour accéder au mode multijoueur en ligne du jeu complet
PAL HD 720p,1080p

© 2019 Beamdog. © 2019 Hasbro, Inc. All Rights Reserved. Neverwinter Nights, Dungeons & Dragons, D&D, Wizards of the Coast, their respective logos, Neverwinter, Neverwinter Nights, and the dragon ampersand are trademarks of Wizards of the Coast LLC in the U.S.A. and other countries, and are used with permission. Hasbro and its logo are trademarks of Hasbro, Inc. and are used with permission. ©1998 BioWare Corp. All Rights Reserved. Bioware, the BioWare Aurora Toolset and the BioWare logo are trademarks of Bioware Corp. All other trademarks are the property of their respective owners.
Suite…

Voix : en
Sous-titres : en
Joueurs en ligne
2 à 64
PlayStation Plus requis