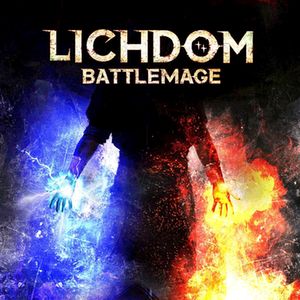 Dans ce jeu intense de magie de combat en vue subjective, vous incarnez le Dragon, un mage méprisé qui cherche à se venger de Shax, le seigneur maléfique qui a massacré votre famille. Armé d'une panoplie de sorts illimitée, vous devez combattre des hordes de cultistes maléfiques, de monstres et de démons issus de l'abîme dans une quête pour venger vos proches.
Ce produit prend en charge les langues suivantes : Anglais
16GB minimum
PAL HD 720p,1080i,1080p

© 2016 Maximum Games and the Maximum Games logo are trademarks of Maximum Games, LLC. All rights reserved. ©2009-2015 Xaviant, LLC. All rights are reserved. Lichdom®, Xaviant®, You Will Feel Everything®, the X® logo and Lichdom Battlemage® are all registered trademarks of Xaviant, LLC. Crytek® and CryEngine® are registered trademarks of Crytek GmbH. AMD Gaming Evolved is a trademark of Advanced Micro Devices, Inc. The Georgia® logo is a registered trademark of the Georgia Department of Economic Development, a State Agency of Georgia. Autodesk® and Scaleform® are registered trademarks of Autodesk, Inc. Wwise® is registered trademark of Audiokinetic Inc.

Pour jouer à ce jeu sur une PS5, il est peut-être nécessaire de mettre à jour votre système avec la version la plus récente du logiciel système. Bien que ce jeu soit jouable sur une PS5, il se peut que certaines de ses fonctionnalités ne soient disponibles que sur une PS4. Consultez PlayStation.com/bc pour en savoir plus.
Suite…

Voix : en
Sous-titres : en